MINI Cooper S Supercharger Rebuild Services and Products List
Eaton M45 MINI Cooper S Superchargers
BMW R53 MINI Cooper S Kits
John Cooper Works MINI Cooper S
JCW MINI Cooper S

AutoXCooper is our MINI Cooper S Specialist

www.AutoXCooper.com

Our expert MINI Cooper S Supercharger Specialist can be contacted directly by selecting this link.

The M45 for the MINI Cooper S supercharger R53 are different than all the other Eaton Superchargers because they have the PTO that is cast into the housing. (Power Take Off a.k.a. Water Pump Drive) Our Complete Rebuild Service includes the MINI Cooper S Rotor Plate Assembly, as well as the PTO Plate Assembly. We also have new replacement PTO gears, as well as rescue repair services for a severely damaged PTO. Contact Dustin Etheredge for more details.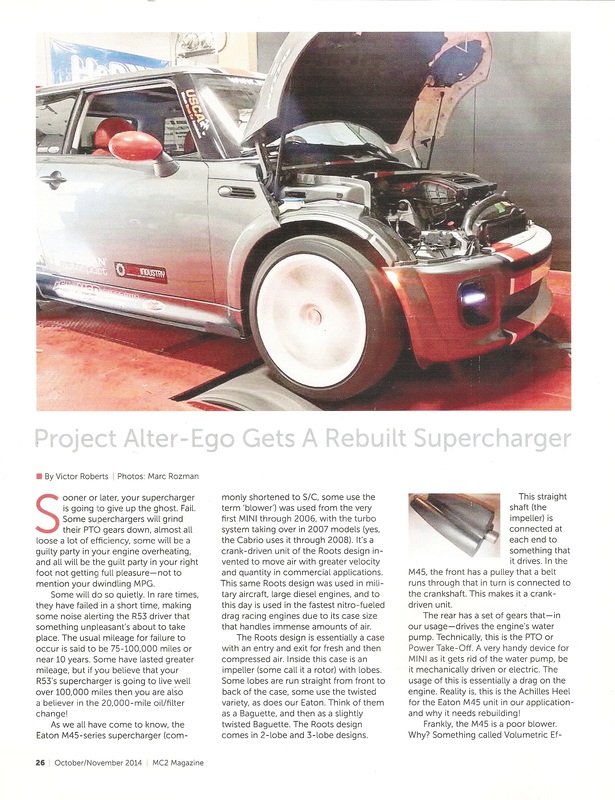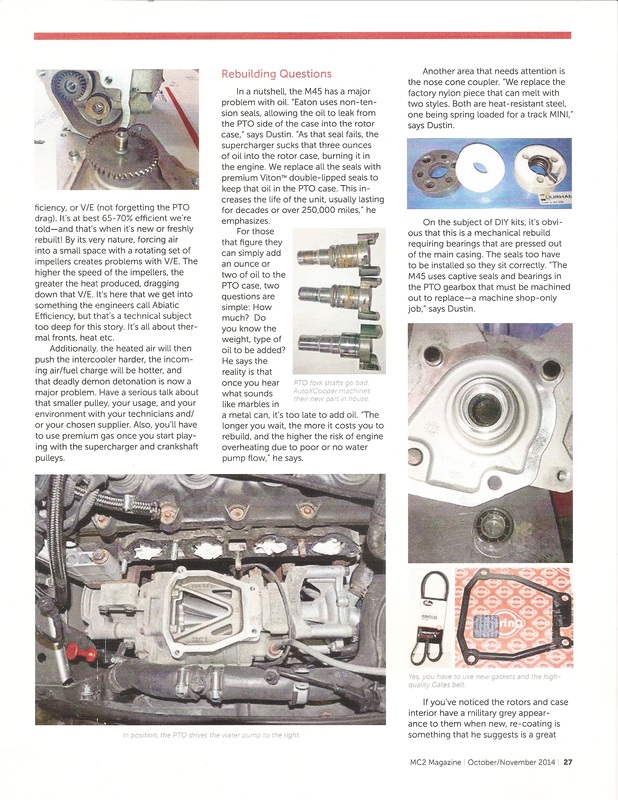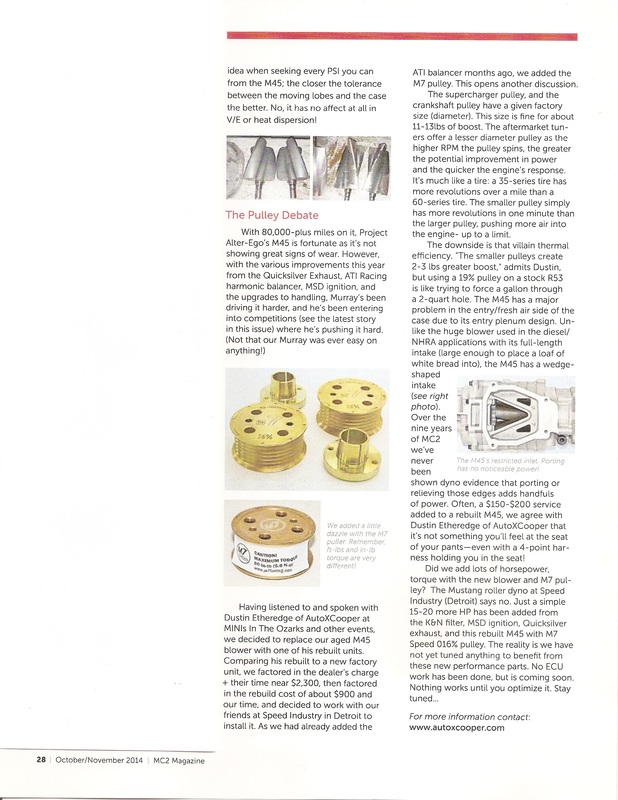 Companies other than The High Speed Lab and Embree Specialty Machine are only discussed to assist consumers in identifying the vehicle application they are working with. This information is provided in order to help vehicle owners and repair shops to determine what related products and services we offer. We are not directly affiliated with any of the OEM automotive manufacturers or aftermarket product manufacturers we might mention anywhere on this website.

Copyright 2015 The High Speed Lab (TM) and Embree Specialty Machine (SM) All rights reserved.